Alutec - The specialist in accessories for R-shaped profiles
History
To give you an idea of who we are, it's probably enough to tell you that we invented the "R" system, still today the most widespread format in the profiles and accessories sector in Italy. But our story started further back: ever since our beginnings in the '80s, we have always followed the path of innovation, designing and producing original accessories for windows and doors, capable of offering added value to the industry and new perspectives to the market. Since 1990, we have been part of the Savio Group, which since 2012 has been exclusively handling our products through its own sales network, to guarantee a service which is always prompt and efficient. Today we offer a complete range of standard solutions worldwide as well as all types of customisation, to meet any need and anticipate the trends of a quickly changing world.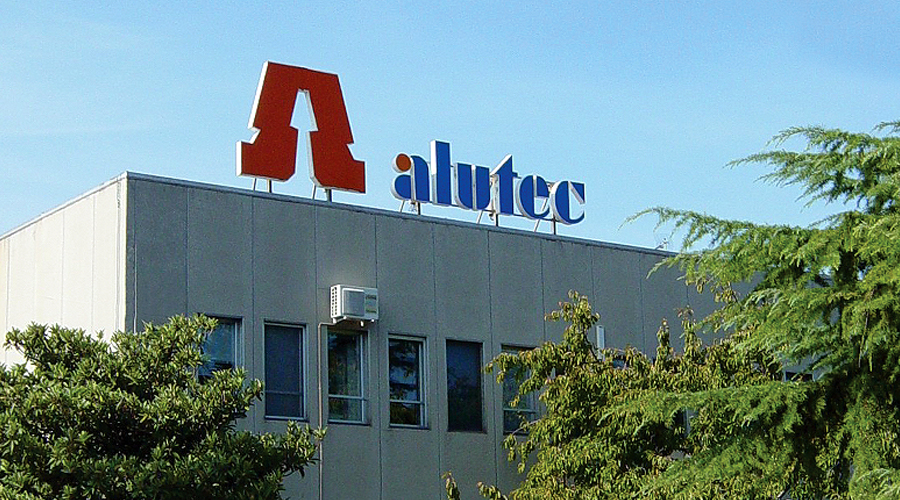 Research and development
A good portion of the history of windows and doors in Italy is encompassed in our "R" system. This means that we are very familiar with the world we operate in, having contributed with daily commitment to its evolution over the years. Our Research and Development Department, the heart of our business, has always been able to count on this spirit of innovation, as well as the experience and the technical and technological resources of Savio. This is why we aren't satisfied simply being good suppliers: we want to be solid and reliable partners with whom system extruders and developers can constantly generate new ideas in the world of building systems and accessories.
Quality
This is the key consideration in everything we do. Thanks to 9001 Certification, we can guarantee our customers quantifiable and concrete quality parameters, offering our best in the best possible way. From the selection of suppliers to the selection of materials, and from production lines to management systems, every phase undergoes strict controls and verifications. In addition, before becoming part of our range, every product must pass the tests conducted in our laboratories according to specifications which are often stricter than required by technical standards. This is the only way we know how to work, and the only way that allows us to improve every day.
www.alutec.it