Fixtures in closing Wasistas Aluminium Black Beetle ESINPLAST
Fixtures in closing Wasistas Aluminium Black Beetle ESINPLAST
Patented device for opening top hung windows with high-performance security and stability.

The beetle is the automatic opening system patented by ESINPLAST for fixtures transom to manual action aluminum.
It 'also available on Windowo Scrabble suitable for wooden doors and windows and PVC.
Thanks to a locking steel, Scarabeo has a capacity of 80 kilograms, certified by tests performed at Notified Body for certification.

One of the strengths of the device is the damper arm which is fitted which allows to push with the sash shutter and avoids the stress of the hinges during the opening phase of the stroke end. Scarab allows a perfect parallel to closure carried out.

The opening device can be applied on fixtures having at least 25 mm of space between the wire door edge and the upper part of the mechanism.
From tests carried out at the Institute Giordano in compliance with CEN / TS 13126-5 showed that the Scarab, installed on a frame transom of 700x1400 mm weighing 80 kg, was tested as a cyclical movements speed of 250 cycles / h resulting perfectly functional for a total of 11,538 maneuvers.
Material: Polyamide (nylon), Steel.

Color: Black. On Windowo you can buy a kit to cover for Scrabble to change its color.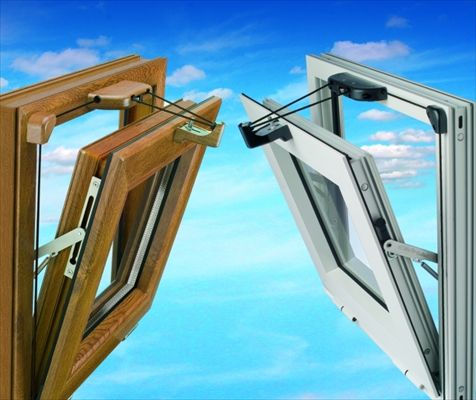 The entities' AND THE STRENGTH OF VALUES: The current market requires greater professionalism, research and competitiveness. ESINPLAST is an ISO 9001/2008 and ISO 14001/2004 and has many years of experience in the design and molding of accessories made ​​of thermoplastic material for window frames.
Products that might interest you